Anti Copy Protection (DVDs ONLY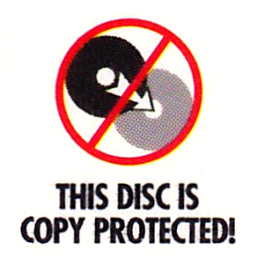 We have a system to offer anti copy protection that will prevent illegal duplication of your DVDs. Lost revenue can be a major issue for production companies and schools and this system will stop most people from duplicating your work without your consent.
How anti copy protection works:
You supply a master DVD which you have checked for errors. The image is ripped from your DVD and the protection software is added. Once this new image has been created, the file is sent to the duplicating machine where the copies are produced. After the image has been recorded to the DVDs no further copies can be produced from it.
This system is ideal for companies producing Dance, Stage production, or wedding DVDs where revenue is potentially lost through illegal duplication. The cost to add the protection per master DVD is £30. This is a one off fee to create your protected master. This will then be used to create your copies which will incur an additional cost of 20p per DVD over the usual DVD duplication prices.
If this is of interest to you and you would like a sample protected DVD to test then please get in contact.
We offer special rates to Schools, Councils & Charities
Please ask for details