TV AND FACEBOOK ADVERTS
TV and Facebook adverts are two of the very best ways of promoting your business or organisation
to reach thousands of potential customers.
We can offer a cost effective solution to produce a tailor-made video ready to be shown
on Facebook or local TV channels.
A 30 second advert could bring many more customers to your door and it won't cost you
an arm and a leg to have one.
Believe or not our prices start as low as £599 +vat. So pick up the phone and get the ball rolling for your advert.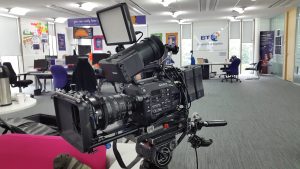 We can take an initial idea, produce a script and storyboard it to shoot and edit in 4K
then produce a final edit for broadcast.
If you are interested and would like to discuss your requirements then please get in touch.