Cine Conversion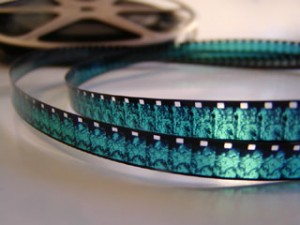 CINE TO DVD
If you are thinking about transferring your old cine films then now is the time to do something about it.
Transfer your standard 8, super 8 and 9.5mm Cine films to DVD or digital file.
Films are digitally re-mastered to maintain picture quality and can be enhanced to bring back those vivid colours and memories. We scan direct from the film using dedicated Tobin telecine machines and don't use projection. This gives you a far better resolution and end results.
If you live in the Newcastle, Sunderland, Durham, Northumberland or North East area you can drop off your films at our office. Alternatively, you can post them to us. We transfer films every day of the week and most films can be collected in 1-2 working days. Please call to make an appointment
Minimum charge of £25.00. Please add £10.00 for music
We supply you with 3 extra copies in with the price
Extra DVD copies are only £4.00 each

Prices are per Film Reel (silent films only)

| | | | | |
| --- | --- | --- | --- | --- |
| 8mm / S8mm | 50ft | 100ft | 200ft | 400ft |
| 1+ | £8.00 | £15.00 | £25.00 | £30.00 |
| 5+ | £7.00 | £12.00 | £20.00 | £27.00 |
| 10+ | £6.50 | £10.00 | £15.00 | £24.00 |
| 20+ | £6.00 | £9.00 | £14.00 | £20.00 |
Prices are per Film Reel (silent films only)

| | | | | |
| --- | --- | --- | --- | --- |
| 16mm / 9.5mm | 50ft | 100ft | 200ft | 400ft |
| 1+ | £40.00 | £50.00 | £60.00 | £70.00 |
| 5+ | £35.00 | £45.00 | £55.00 | £65.00 |
| 10+ | £30.00 | £40.00 | £50.00 | £60.00 |
| 20+ | £25.00 | £35.00 | £45.00 | £55.00 |
SAMPLE CONVERSION