Video Standards Conversions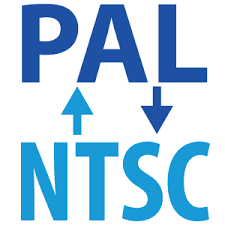 There are really only two main video signal standards around the world that have been adopted by various countries.
PAL
(Phase Alternate Line) which is the system used in the UK, most of Europe, Scandinavia, the Commonwealth countries, and most of Africa.
NTSC
(National Television Standards Committee) which is used throughout the USA, Canada, Japan and dependencies of those countries.
SECAM
Séquentiel couleur à mémoire is an analog colour television system first used in France.
For a full list of TV Format systems click here:
We can convert both VHS, VHS-C, SVHS, 8mm & Hi8 NTSC Cassettes
High Speed Hardware Encoding


| | | | | | | |
| --- | --- | --- | --- | --- | --- | --- |
| 1 hour | 2 hours | 3 hours | 4 hours | 5 hours | 6 hours | 7 hours + |
| £15.00 | £20.00 | £25.00 | £30.00 | £35.00 | £40.00 | call |

We offer a standards conversion facility, whereby tapes recorded in one signal standard can be copied onto tapes recording in another signal standard.
We can convert all three TV formats, NTSC, PAL and SECAM
We can convert anything to anything. No one has yet offered us a job that we couldn't do. NTSC DVD to pal VHS, pal VHS to NTSC DVD. You name it, we can do it. If you need a conversion done quickly, then give us a call..
We also offer a service to encode video to mpeg or QuickTime formats for playback on CD, for a complete list of services please give us a call…ALL PRICES INCLUDE VAT.
DISCLAIMER:
We insist that any material supplied is free from copyright and is done so at the risk to the client.